Embroidery machine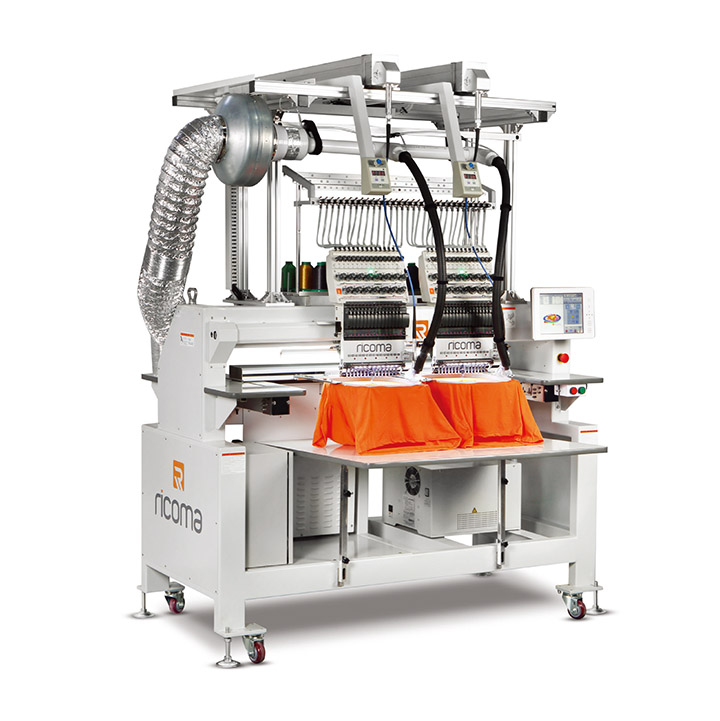 CHT-1502-LC
WITH LASER cutting DEVICE
Specifications
Needles:

15

Heads:

2

Max speed:

1000 spm

Panel:

Intuitive 10.4" true color LCD touch screen

Maximum embroidery area:

400 x 450 mm (15.7 x 17.7 in)

Net weight:

400 kgs (882 lbs)

Dimensions:

1820 x 980 x 1600 mm (71.7 x 38.6 x 63 in)
Features
• Suitable for embroidery on flats, caps, fnished garments
and more
• Perfect for established and growing embroidery businesses
• 10.4-inch HD LCD touch-screen panel
• Maximum embroidery area: 400 mm x 450 mm [16" x 18"]
• Optional wide model with embroidery area of 500 mm x
450 mm [20" x 18"]
• Newly developed small sewing arm for high-quality
embroidery on caps and small items
• Heavy duty steel stand with wheels to ensure stability and
mobility
• Maximum speed: 1,000 stitches per minute
• Memory capacity: 50 million stitches or 200 designs
• Machine reads multiple design formats, such as DST, DSB
and more
• 270° wide angle cap system
• Servo motor 150 W – lowest power consumption in the
industry!
• DC36V micro-step motor for X & Y axis driving to ensure low
noise and less vibration
• Automatic memory retention
• Emergency stop button
• Automatic thread trimmer
• Thread break detection
• Easily apply appliqué, sequin, boring or cording
• Recessed USB port to protect USB flash drive
• Optional laser tracing device available
• Multiple hoop sizes for a variety of embroidery needs
• Built-in universal power supply 110V/60Hz and 200V/50Hz
(self-adaptable worldwide)
• Environmentally friendly packaging
• USB input
Display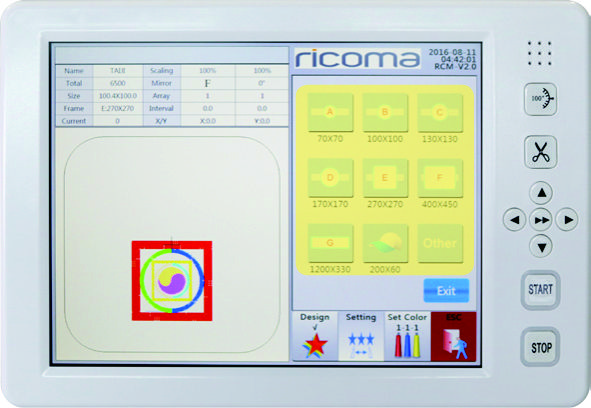 Preset hoops
One-step appliqué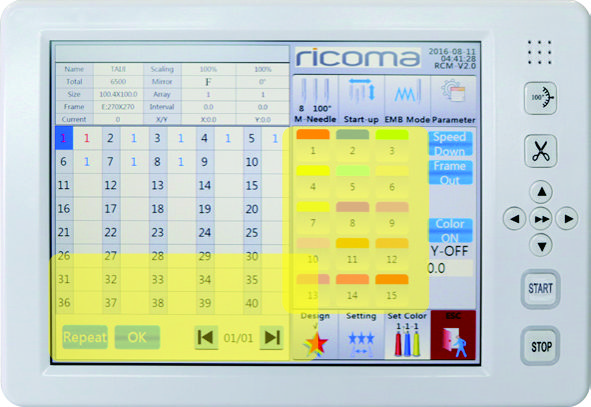 Easy color ion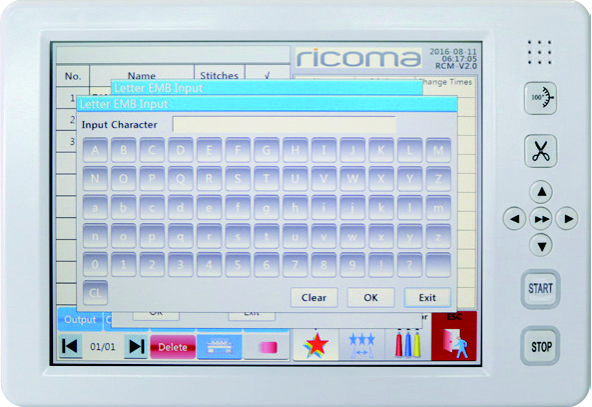 On-board lettering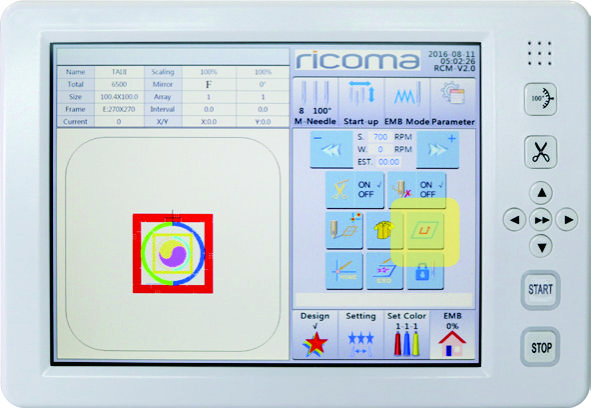 One-step tracing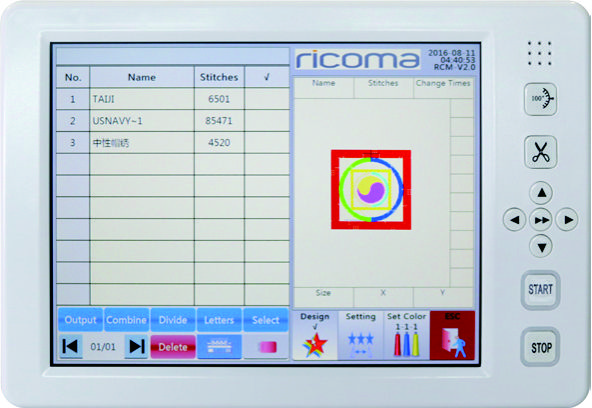 Easy design input
• User-friendly interface
• Easy to operate
• New ergonomic touch screen allows for easy
and comfortable operation
• Preset hoop parameters designed to avoid
hitting hoops
• Multi-angle, rotatable and adjustable control
panel bracket allows for better visibility
• Pre-sew design trace capable
• Automatic color change
• Built-in button from 172° to 196° under manual
color change mode, a great help for machine
maintenance
• Frame offset and frame outlining available for
easy appliqué embroidery
• One-step tracing key directly on the main screen
• External 100° button and trimming button
• Multiple languages: English, Chinese, Spanish,
Portuguese, Turkish, Dutch, French, German,
Russian, Vietnamese, Thai, Arabic and more
Hoops and cap attachment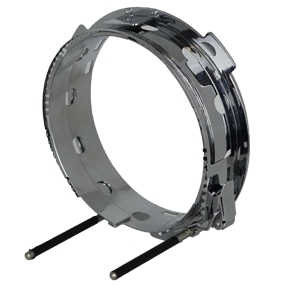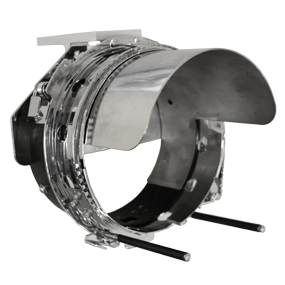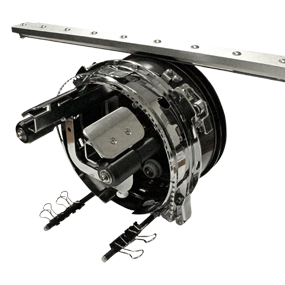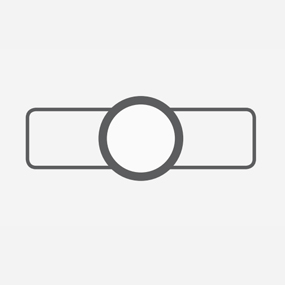 [x2]
90 mm round (9 cm, 3.5")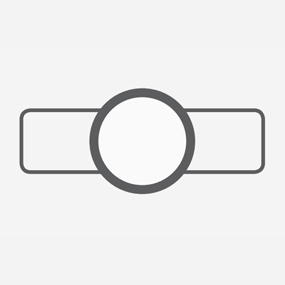 [x2]
120 mm round (12 cm, 4.7")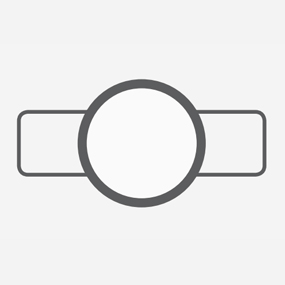 [x2]
150 mm round (15 cm, 5.9")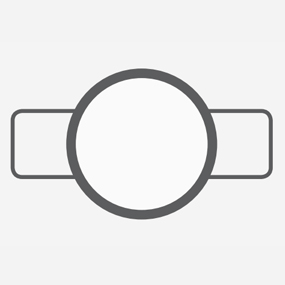 [x2]
200 mm round (20 cm, 9")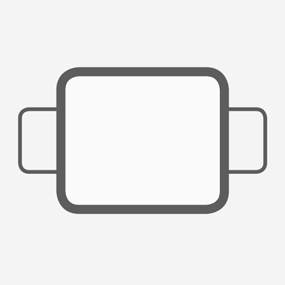 [x2]
290 mm square (29 cm, 12")
Optional accessories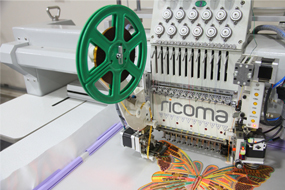 Sequin device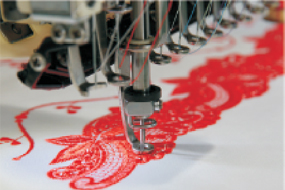 Boring device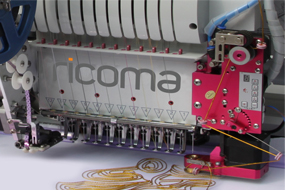 Cording device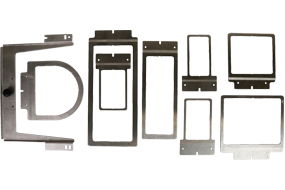 8-in-1 device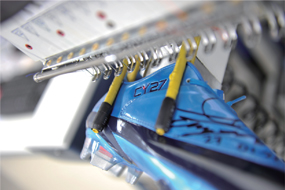 Robot frame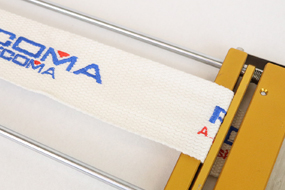 Belt hoop
Mighty hoop
Camera positioning device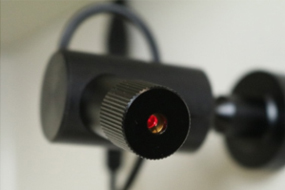 Laser device
Highlights
HOOPS AND CAP ATTACHMENTS INCLUDED
• 10 hoops per head (2 of each size, 5 sizes total) + sash frame
• The CHT Series is ideal for embroidery on caps, bags, denim, finished garments and plenty more.
• Each machine includes a sash frame and a variety of hoop sizes for embroidery on small, medium and large items.

SCALE YOUR PRODUCTION
• Available in up to 8 heads
• Startups can ramp up their businesses with the CHT two-head and four-head, while established businesses can scale their   production with the CHT six-head and eight-head.